---
Happy Birthday to Nakiri Ayame!
To celebrate Ojou's 5th birthday in the human's world, we organized several celebration activities in Hong Kong. A commemorative website is also created, collecting wishes from Nakiri-gumi around the globe. We hope Ojou can feel the support and appreciation from Nakiri-gumi!
---
Nakiri-gumi's Commemorative Book
Let's take a look at the wishes from members of Nakiri-gumi!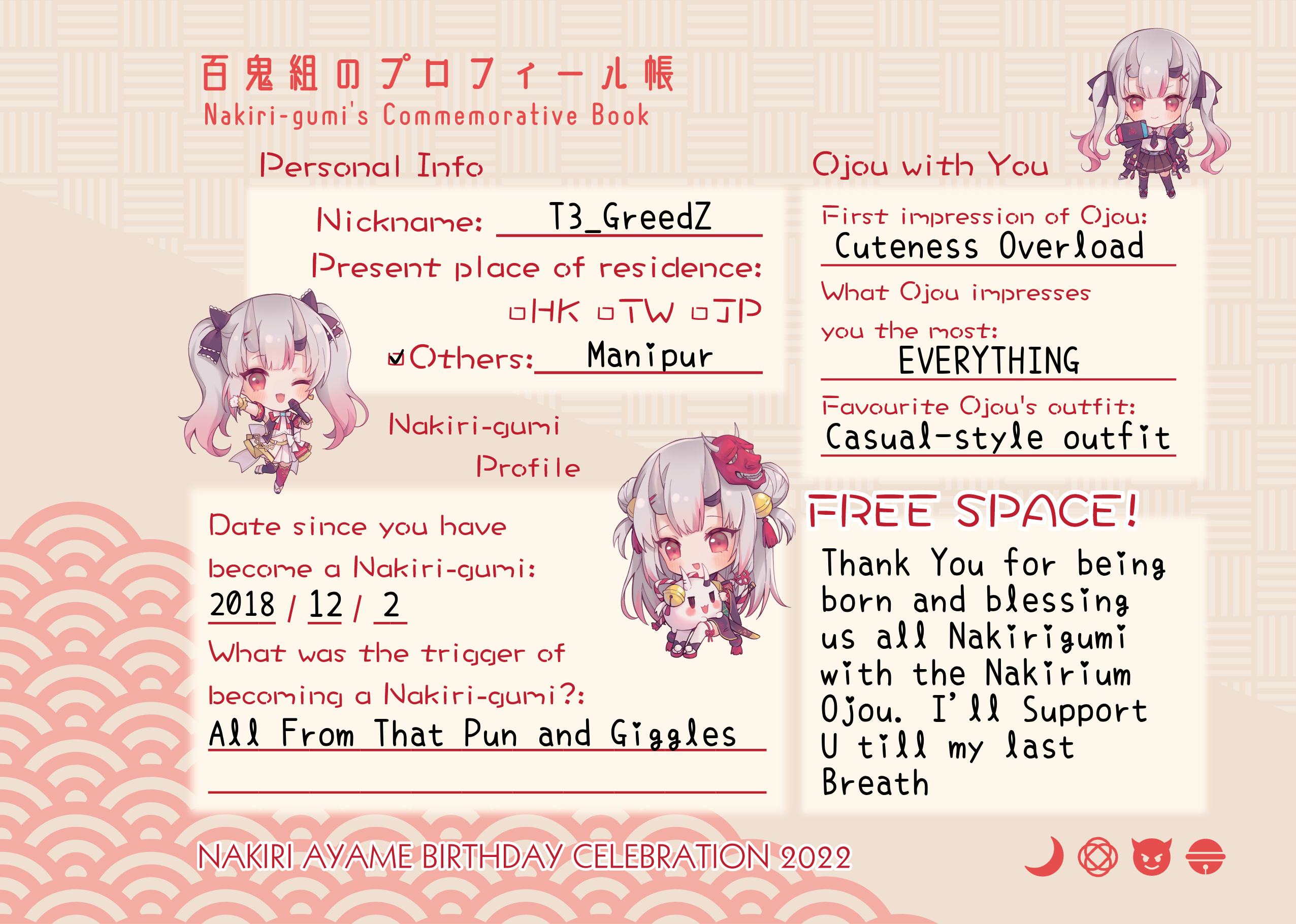 ---
Round the Island with Ayame
What places have Nakiri-gumi been to?
---
The travelling "Ayame Bus"
Explore Kowloon Peninsula with Ojou